Charleston Optometry Services
Lifetime Eye Care has been a leading provider of optometry services and vision care products in the Charleston community since 1990, and we want to help you achieve and maintain clear vision for years to come.
Most people think that a trip to the eye doctor is about updating their eyewear prescriptions.  The fact is, determining your eye health is the most important thing we do during your examination.  Think of a yearly eye examination as a "physical" for your eyes, and make it an essential part of your healthcare program.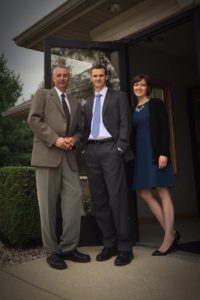 Our offices are equipped with the latest diagnostic instrumentation which allows us to more effectively diagnose and treat a variety of eye conditions.
Call us to schedule an appointment with one of our providers today
Mark D. Esarey, OD   
Darcy L. Duzan, OD     
Derek Hennig, OD