Doctors & Staff
Meet the experienced and friendly doctors and staff who make Lifetime Eye Care the leading provider of vision care products and services in Charleston & Mattoon.
---
Mark D. Esarey, O.D.
Originally from Crawford and Lawrence Counties in southeast Illinois, Dr. Mark Esarey received his A.A. degree from Vincennes University, his B.S. degree from Indiana University, and his O.D. degree from Indiana University School of Optometry.  He is a past president of the Charleston Area Chamber of Commerce, Charleston Kiwanis, Coles County United Way, Coles County Council on Aging,  Eastern Illinois Optometric Society, and Illinois Optometric Association.  He is a past-president and current board member of the Fox Ridge State Park Foundation, and is vice-chair of the Illinois State Optometric Licensing and Disciplinary Board.
Dr. Esarey was named the 2005 "Illinois Optometrist of the Year" by the Illinois Optometric Association and is 9-time recipient of the "Optometric Recognition Award" from the American Optometric Association for extensive continuing education.
Dr. Esarey sponsors and has coached multiple youth sports, and is a frequent area acoustic musician and vocalist. Our Mattoon office is decorated with some of his collection of musical memorabilia. He is also an amateur astronomer and Harley-Davidson enthusiant.
---

Darcy L. Duzan, O.D.
Dr. Darcy Duzan was born and raised locally in Oakland, Illinois.  She received her Bachelor's Degree in Biological Sciences from McKendree University.  In 2006, she graduated from Indiana University with honors as a Doctor of Optometry.  While there, she served as an Associate Instructor for several courses and was a member of the Beta Sigma Kappa International Optometric Honor Society.  Immediately following her graduation, she joined Lifetime Eye Care and has been thoroughly enjoying her career at the practice ever since.
While providing exceptional eye care is a must, Dr. Duzan also believes excellent patient communication and education is equally important.  "I strive to make sure my patients understand their conditions so they can be active participants in their eye and health care."  Dr. Duzan enjoys seeing patients of all ages for routine care, as well as, managing ocular diseases including, but not limited to, glaucoma, cataracts, macular degeneration and dry eye disease.  She is trained in the fitting and management of both soft and rigid contact lenses, including multifocal lenses. Both she and Dr. Hennig provide specialized dry eye treatments including IPL and TearCare.
Dr. Duzan also has a special interest in Low Vision services.  These services help patients with impaired vision from eye diseases such as macular degeneration, glaucoma, diabetic retinopathy, retinitis pigmentosa, cataracts, vision issues related to albinism, and more, to maximize their remaining vision.  This is done with the help of highly specialized Low Vision optics/glasses and other vision aids that help patients regain their independence.
Giving back to the community is also important to Dr. Duzan.  She has served many years on the Mid- Illinois Big Brothers Big Sisters Board of Directors.  She is a longtime member and past president of the Charleston Rotary Club.  She has also enjoyed serving on the Coles County Health Department Board of Directors.  In her free time, she enjoys cooking, running, and most of all spending time with her family.
---
Derek B. Hennig, O.D.
A Charleston native, Dr. Derek Hennig joined Lifetime Eye Care in the Summer of 2017.  He received his Bachelor of Science degree in Biology at Indiana State University and his Doctor of Optometry degree from Southern College of Optometry in Memphis, Tennessee. While in Optometry school, he received numerous educational and clinical awards before graduating as Valedictorian of his class. He was an active member of Beta Sigma Kappa International Optometric Honor Society, the Contact Lens Society, the Optometric Private Practice Club, and the Fellowship of Christian Optometrists, participating in mission trips to both Haiti and Nicaragua.
Dr. Hennig manages many forms of ocular disease, including but not limited to glaucoma, macular degeneration, dry eye, cataracts, and keratoconus.  He enjoys researching new topics in eye health management, but ultimately loves interacting with new people and building new relationships.  "My goal is to not only provide quality care, but to also make sure patients know that they play a vital role in their own healthcare.  The best care takes place when the doctor and patient establish an open and honest communication line that allows for both parties to develop an appropriate plan of care that is tailored to that individual."
Dr. Hennig takes a particular interest in specialty contact lenses, including scleral lenses, for the treatment and management of ocular disease, as well as advanced dry eye evaluation and management. Utilizing treatments such as the state-of-the-art OptiLight IPL and Tear Care systems for in-office dry eye therapy, he is able to provide extensive dry eye treatment for patients suffering with dryness.
Outside of the office, Dr. Hennig serves on the Board of Directors for the Charleston Area Charitable Foundation and is the current President of the Eastern Illinois Optometric Society.  He also serves on the Executive Council for the Illinois Optometric Association.  At home, he enjoys spending time with his wife, Lauren, and their three children, Noah, Clara, and Adelynn.  He is an avid St. Louis Cardinals fan and loves the outdoors.
---
Our Staff
Tammy, Nancy R., Nickie, Josh, Deann, Liz, Nancy H, Julie, Karissa, Renee, and Ali are the faces, voices and backbone of our practice.  Tammy and Karissa will be sitting at the front in our Charleston office to get you signed in, checked out or maybe help with testing or getting ready for the Doctor! Josh, Nancy R., and Ali comprise our expert Optical Staff in our Charleston Location. Nancy H. and Deann are our resident Insurance Professionals, primarily found at our Charleston location.  Nickie and Julie are the Lifetime Eye Care Technicians who will begin your exams and assist Dr. Duzan, Dr. Hennig and Dr. Esarey with testing at our Charleston location.  At our Mattoon office, we have Nancy R., Liz, and Renee who work together to meet your needs. 
---
Tammy….our "Director of First Impressions" will welcome you at the front desk with her ever present smile.  Then she may lead you to a chair for assistance with your eyewear needs or begin your exam with pre-testing. A hometown girl who loves spending time with her husband and her adorable dog, Benny!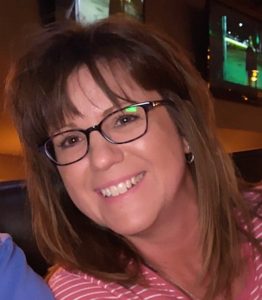 ---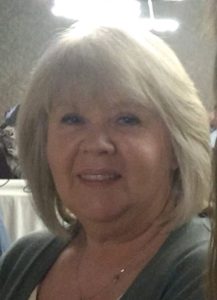 Nancy R…..is one of our expert Opticians and brings years of experience to help you select frames to suit your style and your budget.  Have questions about contact lenses…. she will know!   Her soft-spoken manner and gentle kindness are unending.  And she also makes the world's best apple pies!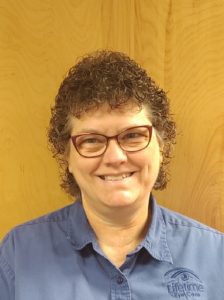 Nancy H….will make sure that your health insurance claim or your vision plan allowances are wiled with precision.  Have an insurance question?  Just ask her!  Don't let that smile fool you…she will eagerly go to bat for any of our patients to obtain the correct insurance benefits.
---
Josh….another member of our All-Star Team of Opticians will assist you in selecting the perfect eyeglass frame with the lenses best suited to your needs AND your lifestyle.  Josh's skills don't stop when he leaves the office…he's a chef (Ask any of our staff members about his cinnamon rolls) and a tireless gardener.
---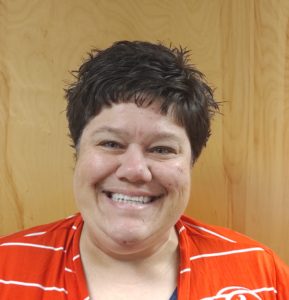 Deann….is one of the Insurance Experts of Lifetime Eye Care's Business Office.  She brings expertise, experience and a smile that never stops.  You'll find her any evening of the week in the bleachers of local ball diamonds and gymnasiums.  And in the dictionary under "Super Mom."
---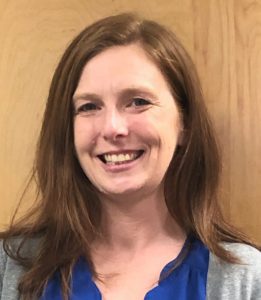 Nickie…came to the Lifetime Eye Care team as an exam assistant with skill and precision, energy and personality already in place.  Nickie is our own energizer bunny!   She just keeps going and going…here, there, everywhere.  The definition of "Super Mom," applies here as well.
---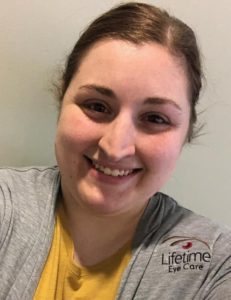 Liz…came to Lifetime Eye Care as an exam assistant and works primarily in our Mattoon office but does work occasionally in Charleston as well. She may get you started with your pre-testing or you may find her reminding you of your upcoming appointments. She is dedicated to her work and always ensures the patients' needs are being met.
---